"A complex of buildings with no center is like a man without a head."
As people move about in the physical world, they create mental maps of places they visit and inhabit.
"Such maps need a point of reference: some point in the complex of buildings, which is very obvious, and so placed that it is possible to refer all the other paths and buildings to it. A main building, which is also the functional soul of the complex, is the most likely candidate for this reference point." Whether it be a child in the community, a frequent visitor, or a first-time guest; there should be visual clues about the hierarchy of buildings that would allow the Common House to be recognized as being more important than the other buildings in the community.
As the main building in a community, the Common House should be architecturally significant. A unique color, central or elevated location, or distinct roof form provide the important visual cues.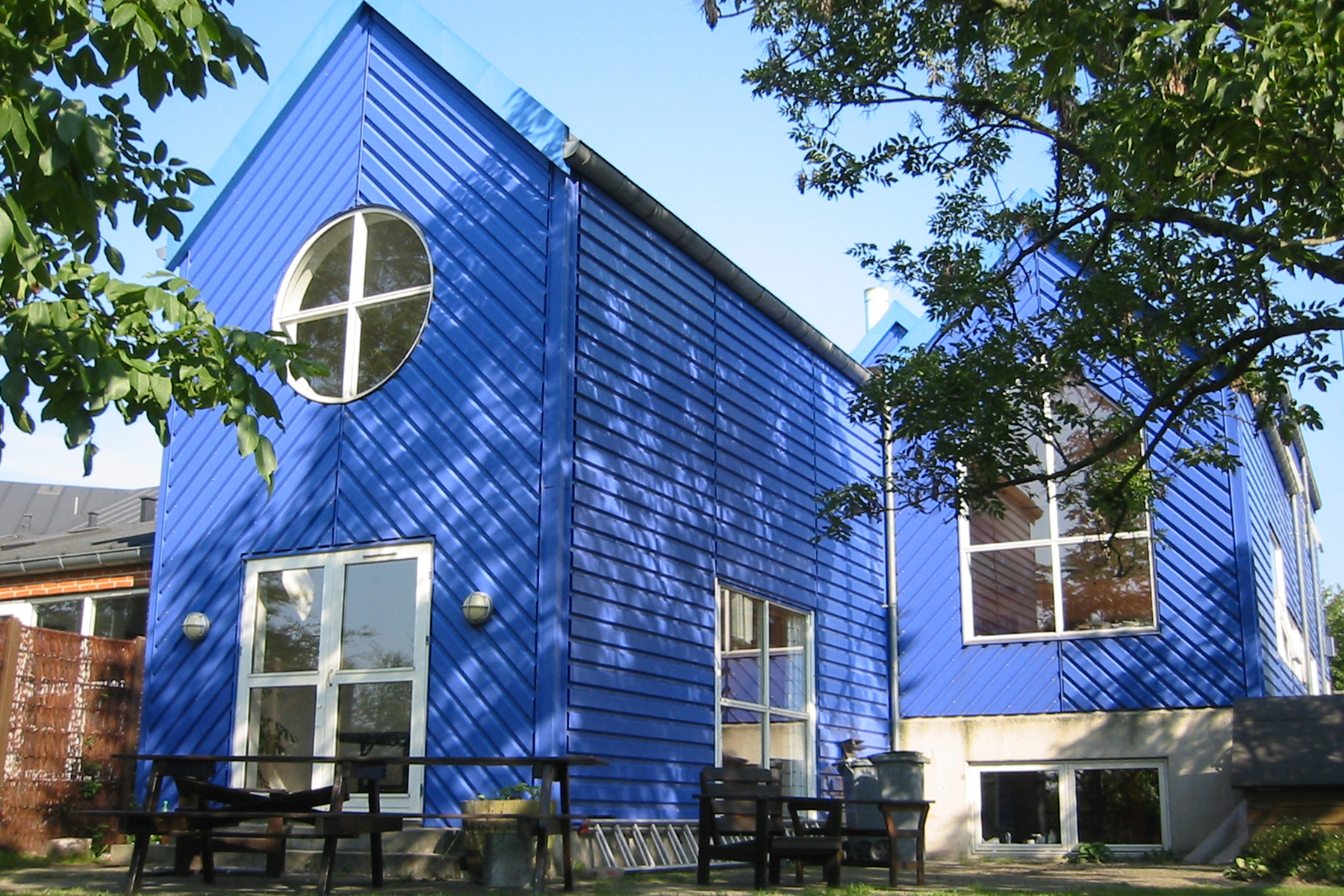 Please Note:
This series of blog posts is focused on explaining common design patterns in cohousing. Grace Kim, a founding principal and owner of Schemata Workshop, has identified patterns applicable to cohousing from "Pattern Language" by Christopher Alexander and has added some of her own.
Grace's additional patterns pay particular attention to the Common House because its design requires special consideration. As the living room for the community, the Common House sets the initial impression for visitors about what cohousing is, what your community values might be, or the perceived benefits of living in community. Schemata Workshop has analyzed scores of common houses in Denmark and North America to discern what does and does not work. Following Alexander's concept of Pattern Language, Grace has thoroughly documented the necessary programmatic and design elements for a successful Common House.
To learn more about cohousing at Schemata, visit our cohousing page.